Enshrinement Class of 2018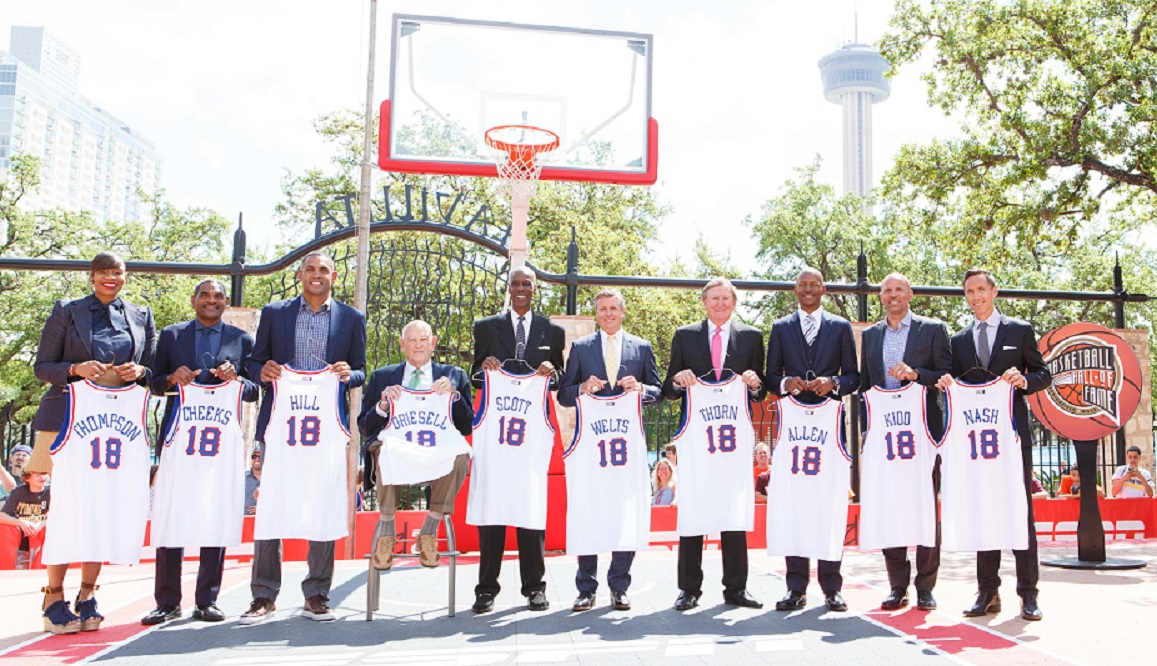 Ray Allen [player]
Allen was selected as All-Star ten times, Two-time NBA Champion, ten-time NBA All-Star, and 2000 Olympic gold medal recipient. He holds the record as NBA career leader in the total three-point goals made.

Maurice Cheeks [player]
Four-time NBA All-Star, four-time NBA All-Defensive team selection, and retired fifth on the NBA career list for steals and assists.

Charles "Lefty" Driesell [coach]
Historically the only NCAA coach to win 100 games spanning between four different school and one of eleven coaches to lead four schools to NCAA tournaments.

Grant Hill [player]
Seven-time NBA All-Star, 19-year NBA veteran, and in 2005, Hill was named one of the 50 Top College Players of All Time by ESPN. Hill is also a three-time recipient of the NBA's Sportsmanship Award.

Jason Kidd [player]
Kidd ranks second in NBA steals and assists, has won two Olympic gold medals, 10-time NBA All Star, and in 2007 he was given the USA Basketball Male Athlete of the Year award.

Steve Nash [player]
Nash holds the record for NBA highest career free throw percentage, three-time All-NBA First Team member and an eight-time NBA All-Star.
Tina Thompson [player]
The first player selected in the 1997 WNBA draft, nine-time WNBA All-Star, four-time WNBA Champion, and international player.
Dino Radja [player]
Radja led his teams to several championships within the states and international, won three straight European League titles, and names one of the greatest EuroLeague Contributors.
Charlie Scott [player]
Five-time All-Star during his career in the ABA and NBA, Scott was the first African American scholarship athlete at the University of North Carolina.
Ora Mae Washington [player]
Washington was credited as the greatest female athlete of her time and was a part of 11 straight Women's Colored Basketball Championship teams.
Rod Thorn [contributor]
Thorn has been in professional basketball for over 50 years as a player, coach and executive.
Rick Welts [contributor]
NBA Executive credited for transforming the mega NBA All-Star Weekend into what it is today and current President and COO of the Golden State Warriors.
Katie Smith [player] - First female Buckeye athlete to have her number retired, seven-time WNBA All-Star and all time leading scorer in the NBA with 7,000 points from her ABL and WNBA career.